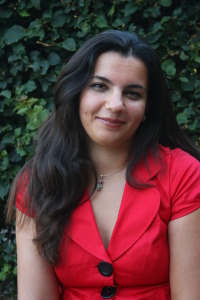 My life journey has led me to be a therapist and I feel so blessed to live my passion everyday because it took me a lot of trials to find it.  When I was in high school I wanted to know more about the world and the universe. So I got my bachelor in physics and started teaching which I loved very much. However, I always felt  something was missing and I needed to make a bigger impact in the world around me. Therefore, I got my  Master's in Management in order to be able to help my society. However, towards the end of my Master's  program, I discovered that I have lots of talent and passion to help people with their relationships and their  emotional distress. I also realized that I am more concerned about discovering the world within. Therefore, I  started studying and leaning psychology and the more I learned the more convinced I became that becoming a  therapist is my true calling. I graduated with my Master's in clinical psychology in 2013 from the Chicago  School of psychology and currently practice in a private practice setting.
It is really rewarding and amazing to watch the transformation in my clients. When I work with couples can help them transform their relationship, I feel I am doing the thing I was made to do. It is also especially fulfilling because I could never do anything to stop my parents arguments as a child and dreaded their separation. When I work with individuals I help them connect with their true self which causes them to feel peace, happiness and the experience of joy of life.
I was born and raised in Iran and immigrated to the US to study psychology in a country where I believe offers the best education in this field. The experience of immigration to a foreign country has taught me a great deal  and has helped me to understand and connect with those clients of mine who have a similar experience. I can speak Farsi fluently as well as English and do therapy in both languages.